CSC-C3 Stainless 40t Capacity
Compression
SKU: CSC040TS000XXX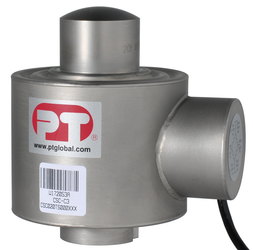 The CSC-C3 40t is a compression load cell ideal for tank, hopper and silo applications where long life and stability are prerequisites.
It's excellent for hostile environments due to its heavy duty stainless steel construction, inbuilt surge protection and IP68 protection rating.
Three different mount kits available for 'set and forget' installations
Type 1: Side adjustable restraint in one direction
Type 2: Unique side and uplift restraint
Type 3: Simple top and bottom plates to hold load cell in place, ideal for when the tank or silo is already restrained.
Accessories for this item
Popular related products