AC Adapter EU, 12V, tails.
100-240V~0.5A Max 50/60Hz
SKU: EOPOWERSUPEUX1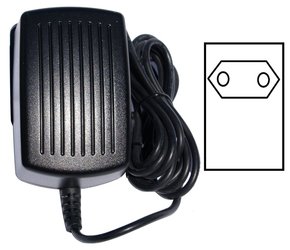 Mains power adapter for the PT252 with European compatible mains pins. Input: 100-240VAC, 50/60Hz 600mA Output: 12VDC, 800mA By removing the 12V plug and stripping the wires, this adapter can be used to power the PT200MB, PT210 series indicators and PT110, PT111, PT112 and PT113 transmitters from the mains.